Schwarz Natursteine –
Involvement with tradition
The year was 1890 when Johann Georg Schwarz opened his own business in Schnaitheim, Germany, after having passed his master tradesman's examination (certificate) as a stonemason. The company grew fast, and after a short while more than fifteen employees produced natural stone of all kinds – and at the same time he helped restore the famous gothic cathedral of Ulm, Germany ("Ulmer Münster") in the cold winter months.
After the death of Johann Georg Schwarz in 1928, his son Hans took over the company. He continued to operate a stone crushing and terrazzo plant as well as a quarry in Steinweiler, Germany, for many years until he then shifted quickly his focus from production to the trade with natural stone.
Today it is still a family company; and thus Jürgen and Martin Schwarz, the great-grandsons of Johann Georg, devoted themselves to the tradition of over a hundred years.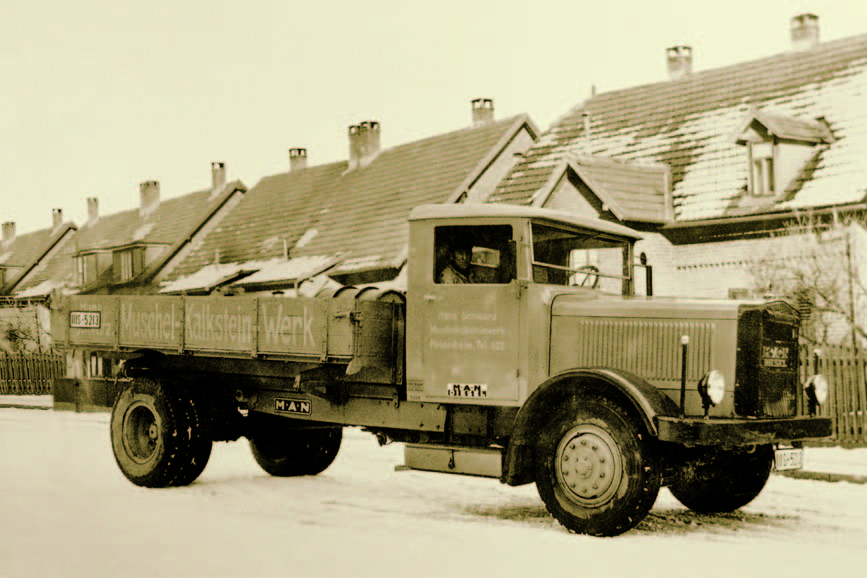 Our first tipping truck in Heidenheim, Germany, in the early 1930s.
All products are available in a wide variety of dimensions.